What is RF Micro-needling?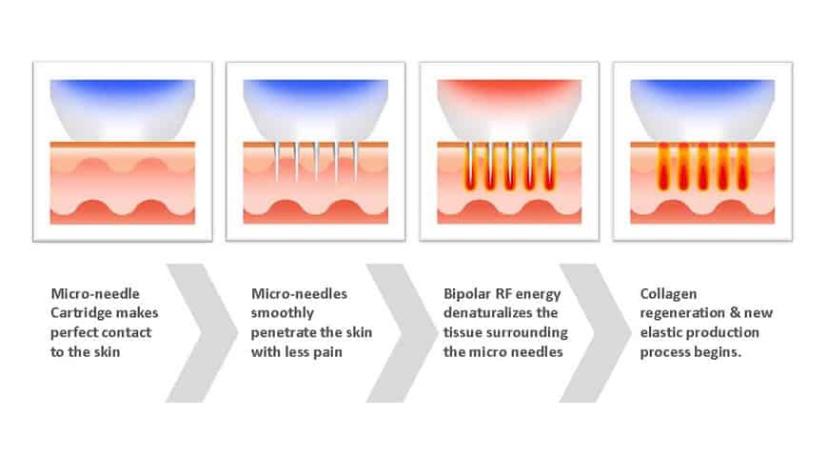 Radiofrequency  microneedling – RF microneedling is a cosmetic procedure. It uses tiny needles and radiofrequency waves to rejuvenate facial skin.
The treatment is a form of controlled skin injury. The damage stimulates the growth of healthy new skin, which can benefit common skin issues like acne scars and wrinkles.
If the procedure also uses radiofrequency waves, it's called radiofrequency microneedling. The needle releases radiofrequency into the channels, causing additional damage. This enhances the effects of standard microneedling.
The skin grows back thicker and smoother. This can target
Fine lines
Wrinkles
Stretch marks
Appearance of large pores
Acne scars
Scars from injury or surgery
Loos sagging skin
Cellulite
Skin rejuvenation
Radiofrequency microneedling is considered safe, but it isn't appropriate for everyone.
You may be an ideal candidate if you:
are in good health
have early signs of aging
have realistic expectations
Alternatively, you should avoid the treatment if you:
currently or recently used Accutane
have an active cold sore breakout
have a skin infection
have a moderate to severe skin disease (like psoriasis)
are receiving chemotherapy or radiation therapy
are pregnant
are taking anticoagulants
have a history of keloids, hypertrophic scarring, or poor wound healing